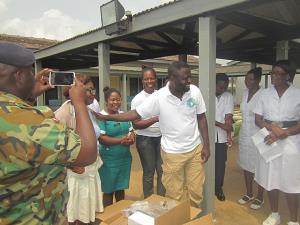 The Affum-Darkwah mission International (TADMI) Inc. in the month of July conducted several activities in Ghana as part of its effort to help Provide Hope to the needy and Care for the orphans. On the early hours of Saturday July 20th 2014, A team of about 30 Volunteers storm the Maternity Ward at the Tema General Hospital and undertook a massive cleanup exercise to clean the mosquito nets, louvers blades, ceiling fans, beds, bedside table and more.
The teams also scrub the maternity ward, toilets and bathrooms with powerful disinfectant from the USA.
After the clean, small gifts were donated to the new mothers who, some of them have to step out to enable the volunteers to clean the ward. Donation of Hospital supplies including catheters sets, syringes, needles, IV supplies and others were also donated to the ward let by Alice Amevor.
In a short speech, Mr. Daniel Affum-Darkwah, Founder and CEO of TADMI Inc. who led the team and also participated in the clean up, said, this is a simple step for TADMI, and expecting to take a giant leap in the near future to make the ward a comfortable place to stay after having a baby.
The day was followed by a friends and family BBQ/Party by TADMI office in Gbetsile, Near Michele Camp, where many enjoyed the Tilapia with Banku, Joloff rice and all the drinks from the USA. There were also dancing and other games performs by the children to entertain the crowed.
On the week that follows, TADMI, made several donations to individuals and Hospital supplies to Crystals Hospital in Number 1, Tema, Michele Camp Hospital and the Ashiaman Polyclinic in Ashaiman-Tema.
For just about two year since TADMI began, they have been providing monthly soup kitchens, clothing children, assisting individuals, families, orphanage homes, schools and hospitals in one way or the other. TADMI is putting more children in schools. Counseling and educating teenagers on drug abuse, HIV-AIDS, teenage pregnancy and how to live a sustainable godly life.
For more information about TADMI and its effort to make a Difference in our society, please visit their website at www.tadmi.org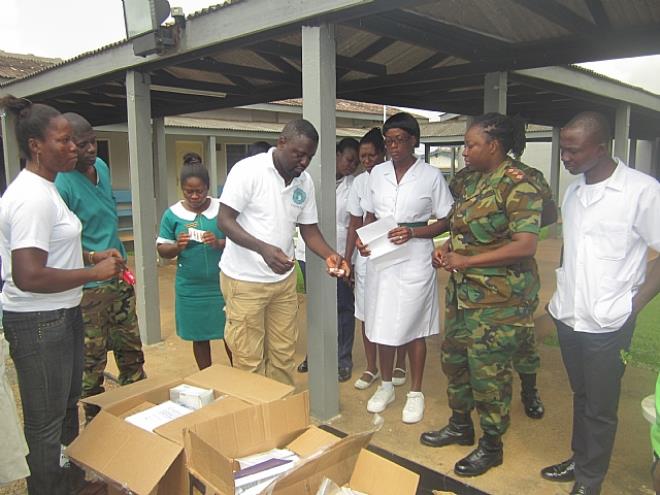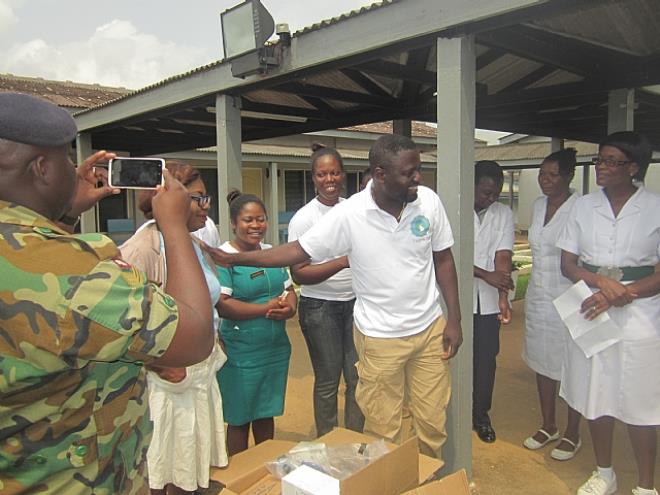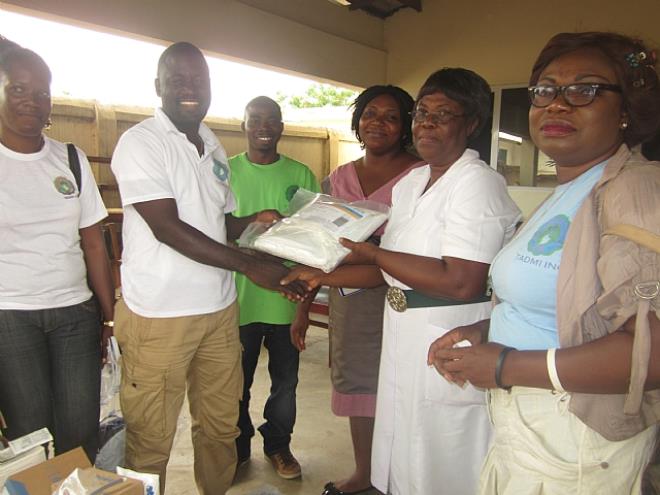 Source TADMI Inc.