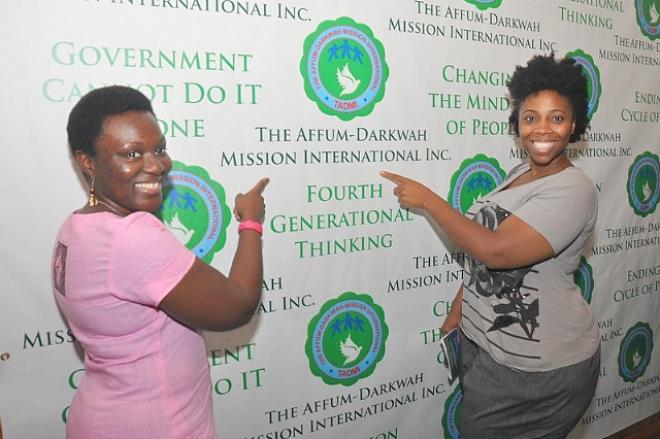 The Affum-Darkwah Mission International (TADMI) Inc. will officially be inaugurated and raise funds to jump-startits mission on the 19 of October 2013, at 2pm, At H/No. GB 120-D, Next to US Pure Water, Gbetsele, Near Michele Camp, Tema-Ghana. The news media will be present to cover the event.
Special VIP's and high profile officials have been invited. The Chairman and guest speaker will be Rev. Kojo Amo-Asare of I.C.G.C.-Zoe Temple, Tema. The general public is also invited to attend. The Celebration, Ribbon Cutting & Fund Raising ceremony is in conjunction to TADMI's 1st successful fundraising and Dinner Dance held on August 11th, 2013, in South Orange NJ-USA. Please Come Support a Worthy Cause!!
In a speech, the president of TADMI Inc. Mr. Daniel Affum-Darkwah, said this is just the beginning of many great things to happen, a life changing organization which will transform lives and make dreams come true for thepoor in Ghana, Africa and the world as a whole. Ghana will once again produce a son, who will touch many lives and provide hope to the needy and orphans. He said the beauty of a purpose can only be seen at its maturity; therefore as TADMI grows, they need your support to bring the dream to life.
* Fact about TADMI Inc.*
The Affum-Darkwah Mission International Inc. (TADMI) Inc, Founded by Daniel Affum-Darkwah in January of 2013, is a registered independent Non-profit, Non-Governmental Organization (NGO) based in Ghana and USA. TADMI Inc. It is unique and one of its kind as an NGO. It's Mission and Vision is to help the underprivileged and especially orphans in Ghana and other African Countries in need. TADMI Inc. is a faith based mission believing that, with God all things are possible. In using faith and beliefs as a guiding light to our mission work, we will enrich people's lives one at a time. Its purpose is to alleviate the cycles of poverty, hopelessness and dependencies of many kinds, from people and to see their lives transformed to hope, joy and lasting prosperity.
TADMI Inc. is a different kind of NGO which utilizes registration process and state of the art database system to monitor and track all assistance given to individuals, orphanage homes, hospitals and schools worldwide. A system that will also provide effective and accurate recorded keeping eliminating corruption among its staffs.
As many have perceived on some NGOs, TADMI Inc. is a zero tolerance of corruption and not a get-rich organization. Under no circumstance would any executive member of TADMI Inc. live a luxurious lifestyle and riding the latest vehicle. Our lifestyle always exemplifies what we do with the focus on our Mission and Values.
As an international organization with much of its donors and materials coming from the USA and Europe, TADMI encourages local NGOs to contact them to see areas in which they can work together as a team to help those in need in our society.
The beauty of a purpose can only be seen at its maturity; therefore as we grow we need your support. Through donations, we are able to provide many services to the needy. We gladly accept donations of new and lightly used clothes, non-perishable food items, toys, shoes and sandals, new and used school supplies and medical supplies. We ship containers to Ghana on a regular basis to help orphanages, Schools and hospitals. We also do in house pick up. Just call us to arrange for pick up.
Kindly visit our website at www.tadmi4u.org to see areas you can help to MAKE A DIFFERENCE in someone's life and future.
God Bless you as you give.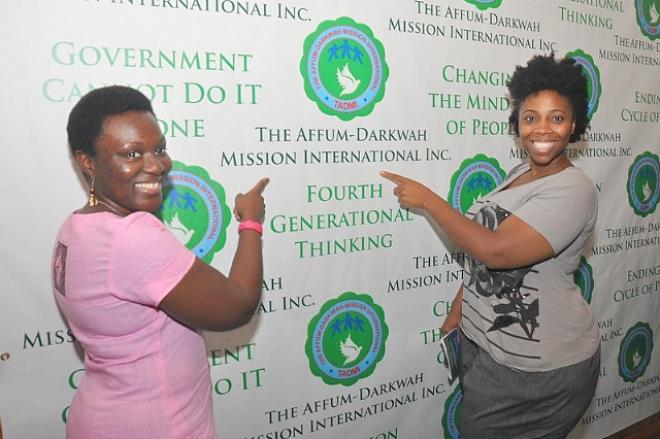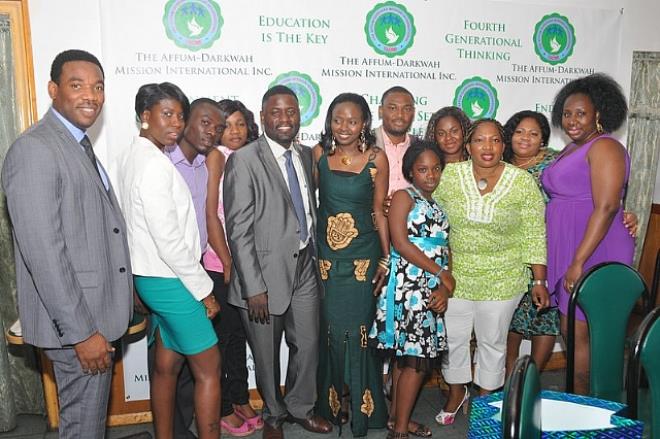 Source: TADMI