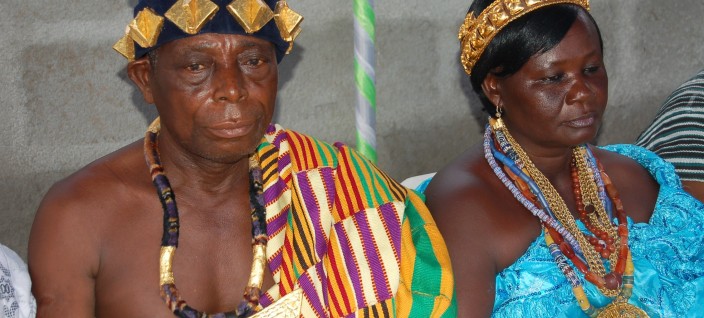 The Chief, Queen and the Elders of Agame, in Ve-Golokwati near Hohoe in the Volta Region of Ghana who was present at the lunching in Tema, has seen the vision of TADMI as something to provide HOPE to the needy in their community to improve the lifestyle of the inhabitant has given a plot of land to TADMI to open an office in their town.
Mr. Daniel Affum-Darkwah (CEO) and Edward Meyer (Director of International Operations) visited the Ve-Golokwati and met with the elders to discuss ways to move forward. Mr. Affum-Darkwah thanked the elders and expressed his gratitude toward the decision of the chief and promise to open the office as soon as possible where people can go and register free of charge to receive free assistance in any area of their lives. (See Picture Gallery below)
For more information about TADMI and its goal and aspirations, Visit www.tadmi.org. Your donation support is also needed to make the dream a reality. Please donate online, by mail or at any of our offices, Make sure you sign and get a receipt for any donation made at the office.