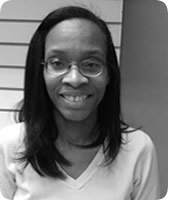 Director of Volunteer Activities, USA
Crystal Adams is a graduate of Fairleigh Dickinson University and holds a Bachelors of Arts in English. She resides in Morristown, NJ with her husband Avery. She has worked the past 15 years within the healthcare environment.
Crystal has always felt a need to help others and thoroughly enjoys it from the bottom of her heart. She says, "I love being able to help someone when I can. Whether it's helping someone educationally or lending need to someone who can't. The smile that I see on their faces is worth it."
Crystal envisions great future achievements for TADMI and wants to see its growth and development sustain through many years to come.