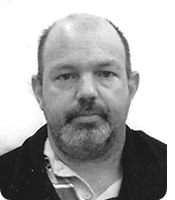 Director of International Operations, USA
Mr. Edward Meyer is a graduate of Hackettstown High School. He resides in Hackettstown NJ with his wife Kelly and their children. Edward worked as a Director of Maintenance Operation for a large Real Estate management company before retiring in August of 2010. He is currently employed by the Trinity United Methodist Church as a Property Facilitator.
Over the years Edward has volunteered with Emergency Medical Services organizations as well as being appointed their Fundraising Chairperson. He has also volunteered with several organizations with feeding the hungry and housing the temporarily homeless families.
Edward has the vision that through education, hard work and a little assistance that all people can have a rewarding life. Through the teachings of the Gospel of Jesus Christ, that all things are possible through HIM. By leading assistance to one person at a time, TADMI Inc. may change lives of families and children, thus breaking the cycle of poverty in generations to come.